We have our own vessel chartering operation for the seaborne transportation of a wide range of dry bulk commodities. Vessels can be chartered on a tonnage basis or by time.
For consumers, there are key benefits to using our worldwide chartering operations: freight quotes guaranteed at market price, control over vessel coordination and flexibility over timing and size of order should requirements change.
Our chartering network covers the globe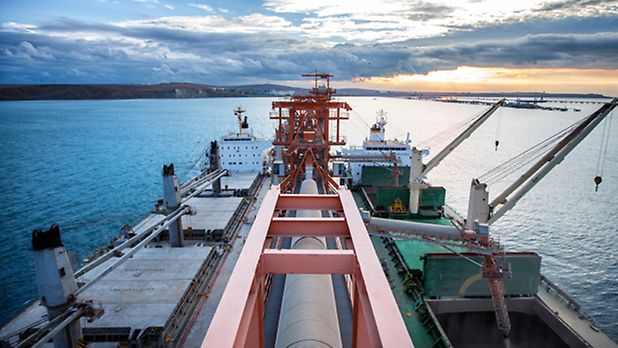 Our memberships
Maritime Anti-Corruption Network (MACN)
Established in 2011, the MACN is a world-leading organisation that aims to eliminate corruption across the maritime industry and also enable fair trade to the benefit of society.
The MACN has over 160 members globally, and Viterra became a member in April 2021.
As a member, Viterra actively participates in the MACN's work and activities, supporting their efforts to enhance the integrity of the maritime industry and to promote the organisation's guidelines and principles.
Sea Cargo Charter
The Sea Cargo Charter provides a global framework for aligning chartering activities with responsible environmental behavior to promote international shipping's decarbonisation.
Viterra's chartering department focuses on sustainable shipping, as part of Viterra's overall sustainability strategy.
By joining the Sea Cargo Charter, Viterra also wants to promote further collaboration and see the Charter further develop as a business standard for the whole shipping industry.