Our comprehensive logistics network allows us to oversee our commodities from the producer to the hands of the consumer. It provides certainty for producers who know the quality of their product will be maintained and means consumers can be confident of the origin, quality and delivery of what they buy.
We oversee commodities from the origination point in the growing region. Through our network, we transport them to and from storage, processing facilities and port terminals via road, rail or barge. Our 2000+ owned or leased rail wagons allow us to move large volumes of commodities flexibly all year round.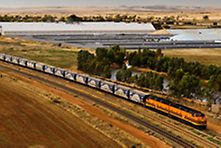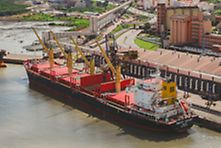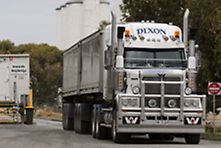 We have a global shipping fleet of more than 200 ocean-going vessels (voyage and time charter). These allow us to manage origination, quantities and delivery and mean we can offer flexible delivery options, timely shipments and competitive pricing and meet the demands of our consumers efficiently and promptly.